Skip to Content
Call Us for Tree Cleanup in Conroe, TX
Brutal storms and high winds can topple even healthy trees. When this happens at your home or business, you could be facing a potentially dangerous situation. Falling trees can bring down powerlines, fall on your home or garage, or leave a dangerous root ball exposed. A downed tree requires a professional to remove safely and efficiently. At AB Tree Service, we're specialists at tree cleanup in Conroe, TX, especially after storm damage. Whether the tree has fallen in your yard, on your house, or even on your car, we'll be sure to take the proper precautions to remove it safely, so you can be sure we won't cause any more damage during our process. Call us to discuss your tree removal needs after a storm.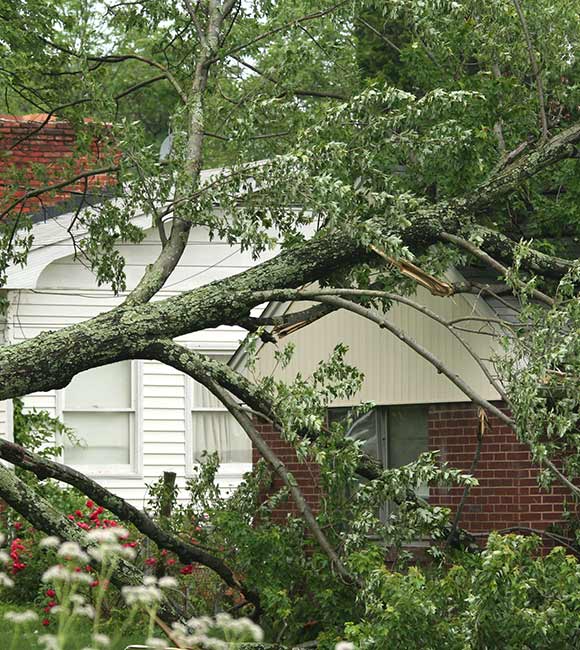 What to Do When a Tree on Your Property Falls
If a tree has fallen at your property, and you aren't sure where to go from here, let the specialists at AB Tree Service help with your tree cleanup in Conroe, TX. The following steps are important guidelines to remember after you've had storm damage at your home or business:
Check to make sure the tree has not brought down any power lines. If it has, do not approach the tree and assume all power lines are still live, which means they're very dangerous. Call the utility company to send a specialist right away.
Once the utility company has removed any electrical threats, you should call our tree specialists. If the falling tree has done damage to your home or garage, make sure an insurance adjuster can come before tree cleanup begins. It's usually best to have the insurance company and tree specialist present at the same time.
Our tree specialists will know the safest way to remove the fallen tree without causing further damage. If only a portion of the tree has come down completely, we will also be able to remove the rest of the tree.
Call the Experts
Cleaning up a fallen tree is no easy task, especially if it's fallen on your home or another structure. Trust the professionals at AB Tree Service to do this hard work for you, so you can ensure it's done safely. We have 25 years of experience in tree service, and our owner is on-site for every job we complete. Your satisfaction is guaranteed. Call us today for your tree cleanup service.
Experts You Can Trust for All Your Tree Services