Skip to Content
Safe & Reliable Tree Removal in Conroe, TX
While we should all be doing our part to conserve trees, there are some instances where it's necessary for a tree to be cut down. Weakened or dead trees or those in dangerous locations must often be removed to eliminate safety risks. Tree removal is not something you should attempt yourself, especially if it's a large or difficult tree. The process can be extremely dangerous and tree removal in Conroe, TX should instead be handled by professionals, like the ones at AB Tree Service. Our staff knows the safest methods to remove trees, which ensures your property and our workers stay safe during the entire process. If you have a tree that is concerning you, be sure to call us and set up a consultation.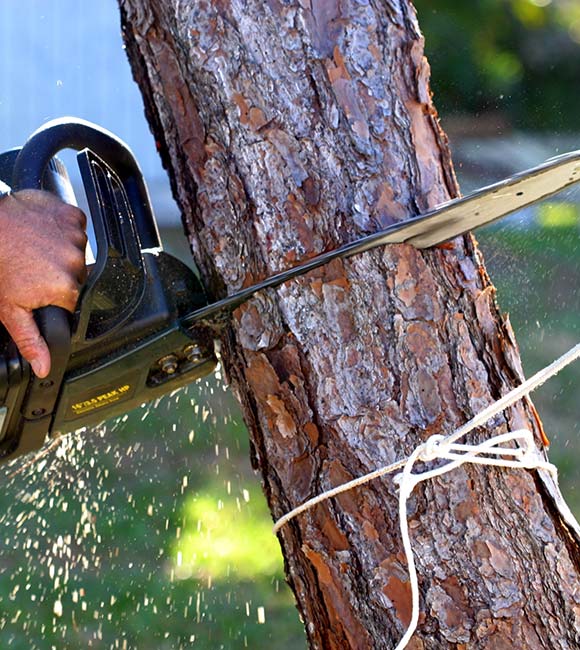 Remove High-Risk Trees
It can be difficult to know when to cut down a tree. You may be trying to preserve as much of the natural growth in your yard as you can, but sometimes tree removal is necessary. If you have a tree that is beginning to cause you worry, it's time to get it looked at by a professional. We'll be able to assess the risk the tree poses and determine whether it needs to be removed, as well as the best method to remove it. AB Tree Service can provide tree removal in Conroe, TX for all of the following types of trees:
Dead or dying trees: A dead or dying tree can be a major safety hazard. The weak and brittle branches can begin to break off and fall, potentially injuring someone or causing property damage.
Dangerous trees: A tree that has a significant lean can be a risk, especially during high winds or other storms. We'll remove the tree to ensure it doesn't fall and cause damage.
Poorly placed trees: Do you have a tree that is too close to your house, garage, or driveway? This can be a risk as the roots could potentially be pulling up your home's foundation or the paved surface of your driveway. We can remove it to prevent further damage.
A Focus on Safety and Quality
At AB Tree Service, our team has 25 years of experience at assessing high-risk trees and providing safe removal. We'll ensure your tree is removed without an issue. Our entire team has been trained on the proper roping strategies needed for tree removal jobs and are equipped with the appropriate equipment. You can trust us to provide high-quality service, and your satisfaction is guaranteed. Get in touch with us today to discuss your tree removal needs.
Experts You Can Trust for All Your Tree Services